…Plus One Common Thread That Runs Through Them All
It's been a long-held belief that the more education you've had, the more earning potential you've got. Even when considering a Side Hustle, some people argue that the more you "know", the more you can make. So, we wanted to put that theory to the test.
Side hustles can be broken down roughly into four tiers, or categories. Those four categories equate into levels of training, and in some cases, formal education. We'll define them in more detail below.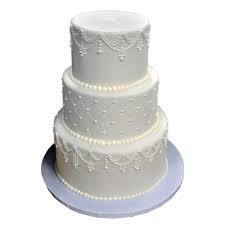 Let's put this to the test. And one caveat; I'm going to say that no one tier or hustle is better than the other…it's what's most appropriate for you, how much you want to make, and how you want to spend your time.
Tier 1: Unskilled
These Side Hustles require little to no formal training, apart from a cursory orientation that a company might put you through to get started. Anyone could basically sign up and start making money this week.
Sample Tier 1 Side Hustles:
Tier 2: Niche Opportunity Hustles
These hustles involve some level of skill, and a lot of learning. They require more extensive training than Tier 1 and quite a bit of tenacity and follow-through, seeing what works and leaving behind what doesn't. The competition's fierce, for the most part, because of higher earning potential and lower barriers to entry.
Sample Tier 2 Side Hustles:
Tier 3: Skilled Side Hustles
This is where you begin needing some formal training and extensive practice before you can get started. Often these involve developing and honing a skill, like language translation, voiceover (where I've spent a lot of my free time), cake baking, etc.
Sample Tier 3 Side Hustle:
Tier 4: Hyper-Skilled Side Hustles
You'll almost always need an additional or even advanced degree for these. Working PRN (part-time, picking up shifts) as a nurse, taking after-hours clients in your office or home as a Certified Public Accountant, etc.
Sample Tier 4 Side Hustles:
So, Which Tier of Side Hustle Is Right For Me?
Before I answer that question, here's the kicker to this whole thing…
If you're willing to put in the time and effort, you can make A LOT of money in any of the four side hustle tiers. It's easy to write that, or even say "I'm going to work hard." But the reality is that any business in a crowded field requires hundreds, if not thousands of hours dedicated to continuous learning, trying things, and eeking out what will result in success.
So, start with your interests. If you like driving around, have a reliable car and not a lot of formal education, try Uber or DoorDash. If you love baking and don't mind doing some local marketing to brides, etc., become a part-time cake baker.
The key to profit is not just picking the right side hustle; it's learning how to keep costs low, outsource, scale, and a dozen other factors. Good thing you're here on the site, because we cover just about all of them. 🙂
Get hustlin'!